!-GénérEpar Avanquest Technology v:8.0. Pour plus d'information, visitez : http://www.avanquest.com -->
Our Services
Emergency Call-Out Service
All vacuum systems develop faults or stop working on occasion. When this happens, we are able to offer a fault finding service with a fast response time. No job is too big or too small for our experienced and specialist team of engineers. Our priority is making sure you get back into production quickly whilst staying cost effective.
Preventative Maintenance
Regular servicing is critical to maintaining a stable process in any vacuum chamber. We are able to offer a wide range of service options including pumps, chamber components, high voltage and electron beam assemblies. Yearly service contracts are also available for all vacuum systems, so please contact us to discuss your requirements.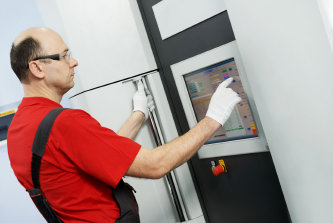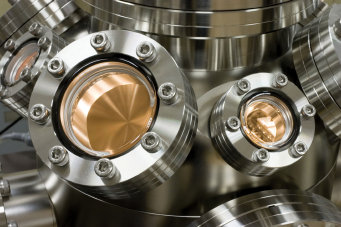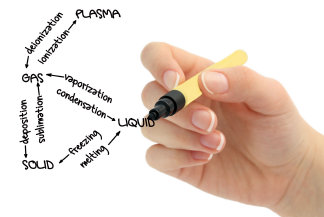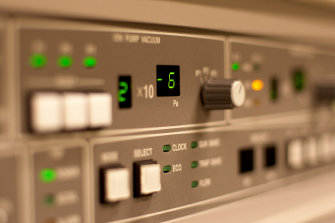 Leak Detection
Without the use of correct equipment or training, it is almost impossible to identify a detrimental leak on a high vacuum system. Leaks can often be misdiagnosed as poor pumping or cleanliness which can cause a variety of process issues. We are able to offer a professional leak detection service, with specialist equipment to ensure your vacuum system is in perfect working order.
RGA Scans
Residual Gas Analysis can be used to take a partial pressure baseline measurement of a vacuum system, or as a fault finding method. Use of an RGA with the correct know-how will detect all non-air leaks such as water, process gas or refrigerant gases. These leaks could otherwise be virtually undetectable and harmful to your process.
Training
Our tailor made training packages are designed to offer companies the opportunity to increase their employee knowledge base in the specific processes that they produce. The effect of this can reduce equipment and process failure rates, decrease system downtime, increase productivity and boost morale.
System Automation and Control Upgrades
Control electronics and automation upgrades are available for a wide range of vacuum systems. By replacing obsolete parts with the modern industry-standard components you can reduce downtime on maintenance and breakdowns whilst also adhering to current OH&S regulations. Modern electronics also allow for finer control over process variables and the opportunity to automate equipment, allowing repeatability and traceability in your process.
System and Component Upgrades
We specialise in offering hardware upgrades to older vacuum systems. Often it is not necessary to purchase a new system to increase your coating flexibility. Integrating the correct modern technology can increase the productivity and flexibility of any production system whilst remaining cost effective for smaller budgets.
Installation and Plant Moves
Our services and expertise also cover the management and execution of disconnection and reinstallation for vacuum equipment worldwide. With our experience in moving high precision equipment, we can assist in all aspects of the task, to ensure that every risk is identified and the greatest care is taken to guarantee success.
+44 (0) 7525 747 884
+44 (0) 7581 012 082